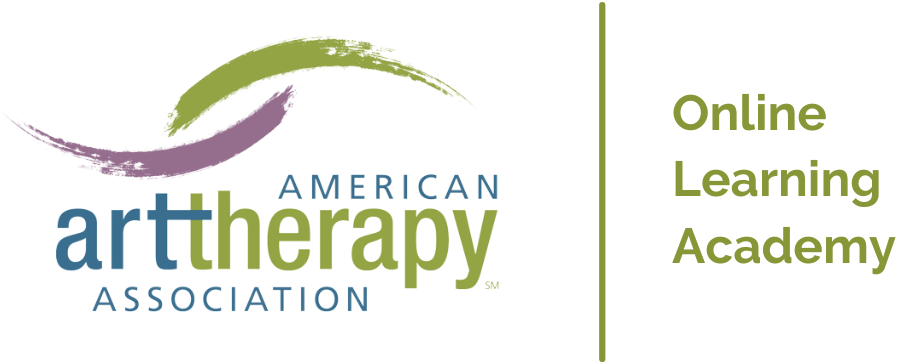 AATA Virtual Conference February 2020: Half Day Registration
Half Day registration for the AATA Virtual Conference on February 29, 2020 includes access to Afternoon sessions.
Afternoon Session Schedule
2:30pm-3:30pm – N/NY-TA6229 - Road to Recovery: Road Drawings in a Gender-Specific Residential Substance Use Treatment Center. Presented by Michael Hanes, MAT, ATR-BC, LPC
3:30pm-4:30pm – N/NY-MS6026 - Why Art Therapy in Medicine? A Trauma-Informed Practice. Presented by Tracy Councill, MA, ATR-BC, LCPAT
4:30pm-6:00pm – NY-PP5283 - Emerging Perspectives in Art Therapy: Expert Panel. Presented by Amy Backos, PhD, ATR-BC, Richard Carolan, EdD, ATR-BC, Gwen J. Sanders, PhD, LMFT, ATR-BC, Louvenia Jackson, PhD, MFT, ATR-BC, Lisa Ann Manthe, MA, LMFT, ATR-BC, PhD-Candidate, and Melissa Satterberg, PhD, LMFT, ATR-BC
Continuing Education Information
Refer to the session number in the course's title to determine which sessions qualify for various continuing education bodies.
NBCC- Session numbers that begin with an "N" qualify for NBCC credit. [Example: N-0100]
NY State –Session numbers that begin with an "NY" qualify for New York State LCAT credit. [Example: NY-0312]
ATCB- Accepts all AATA Courses offered in the catalog